PUCHEN HAS BECOME A D-U-N-S REGISTERED COMPANY
After being inspected, our company was recognized by D-U-N-S, and successfully obtained the D-U-N-S Number---546035528.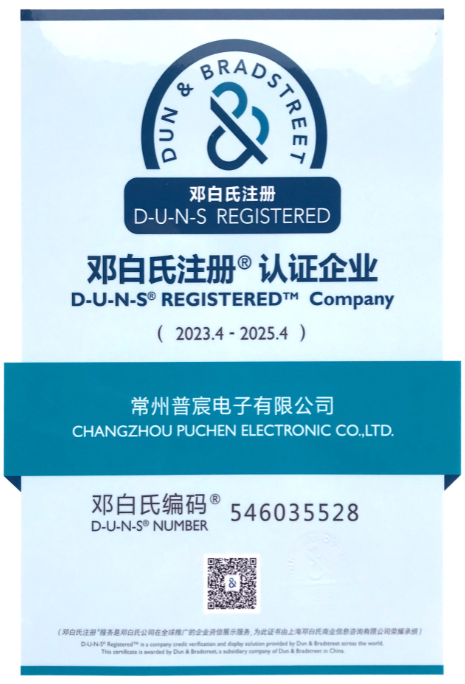 Related news

2023 Malaysia Automechanika Kuala Lumpur Concluded Successfully
2023-03-22
---
Back from the Malaysia exhibition , thank for your support.
© COPYRIGHT 2022
CHANGZHOU PUCHEN EL .ECTRONIC CO.,LTD.
ALL RIGHTS RESERVED | SEO标签